The social engagement of African Attitude
By purchasing at African Attitude you support social projects in townships near Cape Town
Your purchases will make it easier for some children in South Africa! Because African Attitude donates up to 10% of the net sales of all goods ordered in favor of social children's aid projects in Greater Cape Town.

The entire African Attitude team is particularly pleased that thanks to their increased purchases in our shop, we can now even support two projects in South Africa at the same time.

Here is a brief summary of the projects we support and related links to more information:
Sibongile

Help for disabled children

Music Therapy

Healing wounds with music

Sibongile Day & Night Care Center is a registered nonprofit association in Khayelitsha, Cape Town's largest township, which seeks to care for children with cerebral palsy and other severe disabilities.

In the houses of the association, township women are lovingly caring for the children around the clock and are supported physically, emotionally and mentally by their staff-intensive care and professional therapy.

Music Therapy has two main goals: Firstly, by setting up music groups and choirs to give children and young people in the townships around Cape Town employment and perspectives and to keep them away from violence, gangs and drugs.

On the other hand, professional therapists work for the association, using music, instruments and singing to help children and adolescents who suffer from former physical, mental or sexual abuse.

Learn more about the project "Sibongile"
Learn more about the project "Music Therapy"
Every purchase on African Attitude supports Sibongile and Music Therapy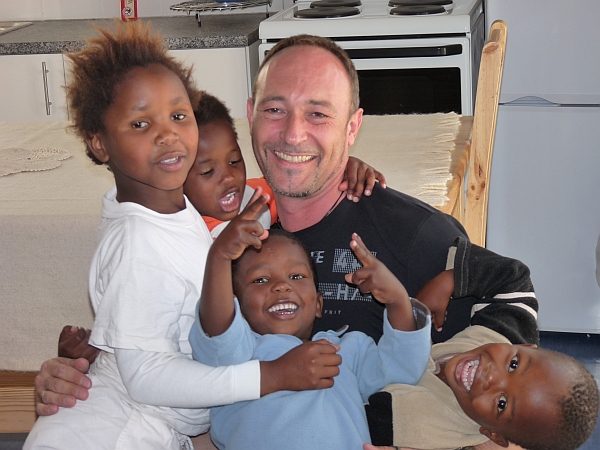 To enable a better future for children in South Africa, African Attitude is committed to these projects - with your help. Because with every order you support the children of Sibongile and Music Therapy.

To make sure that every cent really arrives where it is needed, and not wasting money for example for bank fees, we from the African Attitude Team bring the money personally to the projects during our regular visits to South Africa.
Make a child laugh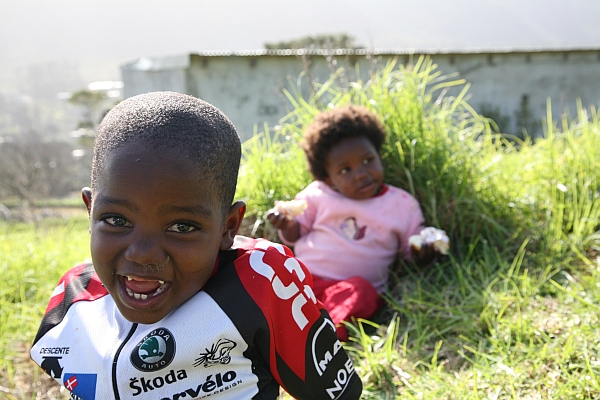 We from the African Attitude team regularly visit our supported projects on site. Not least the commitment of the participants and the great need of the children, we have moved to support these great projects. Therefore, African Attitude donates up to ten percent of the net sales of all goods ordered by African Attitude in favor of Sibongile and Music Therapy. Direct - without detours ... not a cent that is wasted on administration or organization. Every penny goes directly to the children of the projects.
Make yourself and others happy: every time you shop at African Attitude, you will not only get a little bit of the magic of Africa back home. But you also actively support the children of Sibongile and Music Therapy.
On behalf of all the children and supported teams of the South African projects we say:
"Ngiyabonga kakhulu" - Thank you very much for your support!!
Your
African Attitude team